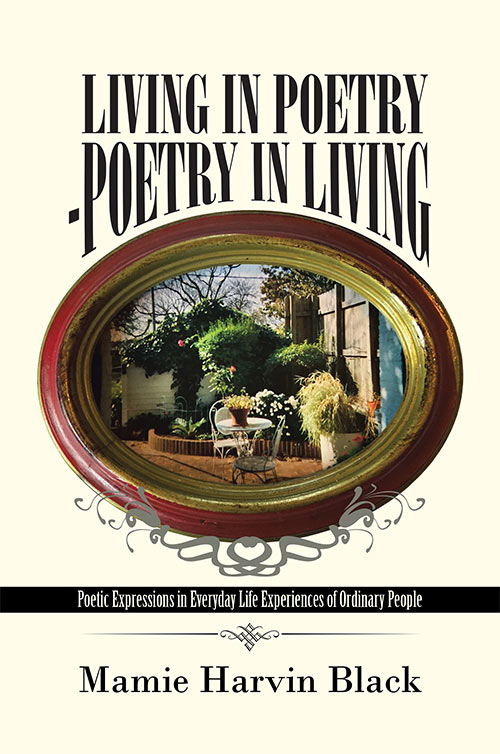 Life is a journey and not always an easy one. Poet Mamie Harvin Black found triumph over difficulty through the written word, not only via its ability to heal, but also by its ability to describe the world, and, in so doing, understand the world better. Her poetry collection, Living in Poetry—Poetry in Living, is one of empowerment, strength, and hope.
Her journey begins with the innocence of "High School Crush" and soon traverses into the age of adult infatuation with "Changing Times." Black portrays overcoming challenges in such poems as "Unforgettable" and "Gratitude," and pure enjoyment in "Spring Fling" and "Friends." Her words resonate with depth of feeling and insight.
Seeds of thought are planted in "Just Doodling," and emotions stir in "Building Bridges." Here, there is love, heartbreak, beautiful friends, and family, and, most of all, poignant moments that last a lifetime. Ordinary life is not ordinary at all, not really, if only we know how to admire the people around us and embark upon life's journey with heart.